| | |
| --- | --- |
| | This page was last edited 10/17/02 |
There are many clubs that will assist you in having a more rewarding RV experience. As I list some of them as suggestions I'll also try to make the internet locations available by 'clicking' on the club name. Club benefits include both the camaraderie and friendship of having others with similar interests to enjoy the RV world with. Club benefits also include such things as discounts on camping fees, RV equipment, insurance, and road service to name just a few. (Personal opinion here... I'm not sure that in and of itself that club membership actually provides just a whole lot of solid benefit. It appears that it is more a vehicle to discounts on things rather than a good deal. You can get the same discounts via other avenues.)
In two sections... Clubs by Brand and Clubs for ALL you'll find many interesting experiences available. Yahoo has a 'clubs' area that supports discussions about camping, RVing, and other outdoor interests.
Check out the Camp/Parks page for coverage of camping park purchases. You can 'join' a camp park and get benefits from the membership, along with other camping friends. Also there is a listing of interesting RV Camping Parks and their links that I've found both personally and on the internet. Club ideas will help you with making your club a success.
There are also usually 'local' chapters of the club available above and beyond the national chapter. I'll try to list them if you'd like and put in a link to a page if requested to do so.
Coachmen Airstream Holiday Rambler Winnebago Jayco Newmar Discovery
Other Brands (No club identified)
| | |
| --- | --- |
| | There are many clubs that are related specifically to the brand of RV that you have purchased. I personally have a Coachmen Motorhome but I am not a member of the Coachmen Caravan Club. |
Chapter 121 MO Roddy's Rowdys (Kansas City Area)
Newsletters: Jan-00 Mar-00 Jun-01
Camping Schedule
Chapter 173 MO Silver Creek Coachmen (Joplin, MO)
Chapter 191 MO KC Coachmen (Kansas City Area)
Newsletters:
Camping Schedule
Chapter 288 MO Archway Coachmen (St Louis, MO)
Chapter 259 MO Mid-Missouri Coachmen Campers
Wally Byam Caravan Club International

Airstream has been around for many years. The Vintage Airstream Club is for the restoration of quality Airstream products. There are many regional clubs and international clubs available. Check out the WBCCI page for other links.
Avion Travelcade Club - Main site for Avion's club.
Avion Travelcade Club - Indiana Unit This appears to be an excellent connection to the Avion folks.
| | |
| --- | --- |
| | Holiday Rambler now has several top line motorcoaches available. These include the Vacationer, Endeavor Diesel, Endeavor Gas, Admiral, Navigator, and Imperial. Holiday Rambler also produces trailers for the towing enthusiast. |
Jayco Trailriders Flight 83 - Welcome to the Jayco Trailriders, Flight 83 of the Jafari International Travel Club. A Greater Kansas City Area based midwestern Jayco club.
Motorhomes (Dutch Star, Kountry Aire, Mountain Aire, London Aire)
Gulf Stream

Discovery - This is an excellent support site for Discovery owners. It is the Discovery Owners Association and appears to have quite a presentation for maintaining and updating your Discovery. Fleetwood does an excellent job of supporting their Discovery owners but this site is particularly good.
Thor - Thor Industries is the owner/manufacturer of several well known brands of RVs. Among them are the Airstream, Dutchmen and Aero. Each brand will have its own club associated with it.
National RV, Inc. - National R. V. Holdings, Inc. (NVH) is one of the nation's leading manufacturers of recreational vehicles (RVs) serving two of the fastest growing segments of the RV market: Class "A" motorhomes and fifth-wheel travel trailers.
Through its National R.V., Inc. subsidiary, the Company designs, manufactures and markets Class "A" motorhomes and fifth-wheel travel trailers under brand names including Islander, Caribbean, Tradewinds, Tropi-Cal, Dolphin, Sea Breeze Motor Homes, Sea View, Surf Side and Palisades and Sea Breeze Fifth Wheel Trailers.
Through its Country Coach, Inc. subsidiary, the Company designs, manufactures and markets Class "A" Highline diesel recreational vehicles including the Allure, Intrigue, Magna, Affinity, Concept, Prevost XL Conversion and Prevost H3-45 Conversion as well as the DynoMax® chassis.
Country Coach

Lifestyles is the Country Coach Club.
NETWITS - Winnebago-Itasca Club that is made up of members that are also interested in computers and the net.
MILWIT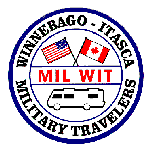 Military membership club for Winnebago-Itasca.
Some of these clubs are RV clubs and along with their club membership benefits they will recognize your membership in other clubs. Particularly the gasoline discount cards ask if you are a member of certain RV clubs. Some are more of a service company than a club but have been listed for your convenience.
The world's largest RVers' club. With nearly a million members strong, the club provides many money-saving benefits for RVers. Making friends and going places . . . that's what the Good Sam Club is all about, call toll-free (800)765-6080 for more information.

There are many local chapters of the Good Sam Club. Check with Good Sam for a complete listing. These provide a valuable experience in camping with others from your area.
Northland Sam's - Greater KC Area
A members-only club for RVers and outdoor enthusiasts. Choose from nearly 1,000 camp resorts to visit, all offering a secure, comfortable and quality experience. For more information, call toll-free (888) 234-0956.
Operated by these folks... Campresorts, Inc. RPI is one of the largest networks of private membership camping. RPI has become the sole choice network by many of the larger resort chains. RPI provides a reciprocal service which expands the recreation and vacation opportunities derived from membership in a Home Resort. RPI also provides a number of other services and benefits for resort members.
For RV enthusiasts enjoying substantial savings on RV equipment, special trip offers -- and much more. It's Camping World's way of saying "thanks" for helping to make them the world's leading supplier of RV supplies and accessories.
Go to the main Flying J web page linked above and click on the Loyalty Incentive Programs > RV RealValue Club link for more information.
Real Value membership offers special benefits! As a member of this rewarding club, you will receive a 1˘ per gallon discount on diesel and gasoline with every minimum 20-gallon purchase, and a 5˘ per gallon discount on propane, as well as other discounts on various Flying J products/services. Simply present your membership card at the register. Flying J also has special RV fueling islands, free RV dump stations. Flying J also has the highest quality fuel, restaurants and fast food operations, along with well stocked convenience stores. Applications for this program are available at all Flying J locations. Just fill it out and mail it in.
Go to the main Flying J web page linked above and click on the Loyalty Incentive Programs > Rewards Club link for more information.
Rewards has "5" ways to save with instant fuel discounts, greater fuel savings, calling card service, membership specials, and insurance quotes. Applications for this program are available at all Flying J locations. Just fill it out and turn it in to a cashier at any Flying J.
Since 1963, more than 250,000 families have looked toward the Family Motor Coach Association (FMCA) as their source of information about all facets of motor coach ownership and travel.
RV Consumer Group is a nonprofit organization owned and operated by its members to promote the RVing lifestyle. Our financial support comes from membership dues, book sales, tax deductible contributions, and grants. We are not aligned or affiliated with the RV industry. If you would like to become involved in our projects, simply write us a letter and tell us how you feel about the RVing lifestyle. Our organization needs more than a few good people — we need lots of you.
| | |
| --- | --- |
| Click on the link and select ValueKard for more information. | |
KOA Value Card gives you 10% off of your camping fees at all KOA Kampgrounds. It also has a calling card discount feature. Go to their web page for more information.
Escapees RV Club is dedicated to providing a total support network for RVers, including the full-time RVing lifestyle. This site covers information about our RV club and its many services and benefits, such as our RV parks, an RV magazine, rallies, educational seminars, and mail and message services. We also provide information related to full-timing, motorhomes, travel trailers, and other items of interest to RVers.
Family Campers & RVers (FCRV) is a member owned RV organization with chapters and independent members all across the U.S.A. and Canada. FCRV is known as the place where "strangers become friends and friends become family".
FCRV has activities and programs for youth, teens, adults and retirees. FCRV also has programs in many areas, including: conservation, wildlife, self-propelled camping (SPC), and disaster awareness training (DAT). There are annual FCRV International Campventions, regional campouts, and state/and provincial campouts and many other FCRV campouts. FCRVers also enjoy discounts and other benefits. Formerly known as National Campers and Hikers Association.
Rapid Response is a part of the ERS corporation. Their web page is my only source of info on these folks.
Welcome to the best way to relax and enjoy yourself in the great outdoors. At Thousand Trails and NACO (TTN) campgrounds you'll discover what sets our private camping club apart when it comes to freedom, friendship, fun and adventure. This an another camping 'club' organization. See their web page for further information.
Passport America's RV Supersite is a camping club that lets you stay at over 450 campgrounds across the US and Canada at 50% off.
| | |
| --- | --- |
| Our organization provides the information, networking and support that you need to successfully join the RVing community. Our magazine, RVing Women, addresses the unique needs and issues of the woman RVer. Safety, avoiding scams on the road, how-to articles and personal interest stories are among the topics covered. There are columns set aside for members to find others to share an RV or caravan to a specific location. If a member has a question or need, mention in the magazine brings phenomenal response from the membership. | |
United RV Campers Club

United RV Campers Club is dedicated to providing its members with a total support network for their travel needs and promoting the benefits of the RV'ing lifestyle.
Coach-Net

is an RV oriented service company.
RV Elderhostel -

Elderhostel recreational vehicle programs differ from regular Elderhostel programs as they require hostelers to provide their own housing: recreational vehicle, or travel trailer. Each RV program description specifies particular housing requirements, facilities and services. Classes, similar to regular Elderhostel programs in academic content, are held at the nearby host campus. Meals are furnished (in some cases, excluding breakfast) and tuition varies according to services provided.
Loners on Wheels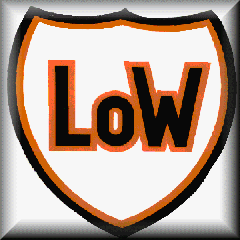 We are an International RV Club of over 3,000 single men and women who enjoy traveling, camping, RV caravanning and the camaraderie and lifestyle of singles; not a matchmaking or dating service - companionship and support only.

NAARVA - NATIONAL AFRICAN AMERICAN RVERS ASSOCIATION a nationwide camping club dedicated to providing family support for RVers. Get close to your love ones, spend a camping holiday with them. Enhance your family recreation. Family is everything. It should be nurtured. Let's go camping with the National African American RVers clubs. Camp and rediscover nature and all its incredible RVing adventure in a fully equipped travel trailer or motorhome. Learn here information concerning NAARVA clubs and its many services and benefits , such as our regional clubs, news letters, rallies, educational seminars and mail. There's no better way to get information related to motorhomes, travel trailers and items of interest to RVers than by joining the National African American RVers Association.

S M A R T - Special Military Active Retired Travel Club, Inc. Active and retired members of the US Armed Forces and Uniformed Services.
600 University Office Blvd
Suite 1 A
Pensacola, FL 32504
(904)478-1986

Goals are to provide members comradeship for those interested in the RV lifestyle and camping information and Base Maps (Travel Guide).

The International Family Recreation Association & National RV Owners Club - Both of these clubs seem to be at the same location. I could not find information on The International Family Recreation Association but I did find a link to the National RV Owners Club.
P.O. Box 520
Gonzalez, FL 32560
(800)477-7992
(904)477-7992

Vagabundos - RV, Boat and Travel club for Baja California.

RV Overnighters Association - Another association for campers to get reduced rates at campgrounds. They also have another web name to get you to the page.

<CLICK HERE>

British Clubs and other information can be found here:
http://www.caravan-sitefinder.co.uk/features/ownerclubs/index.html
and by going to the primary site there is a wealth of other British info.

Yahoo (www.yahoo.com) Clubs:
Yahoo Camping related 'clubs' are listed at: (http://dir.clubs.yahoo.com/Recreation___Sports/Outdoors/Camping/)
Yahoo RVing related 'clubs' are listed at: (http://dir.clubs.yahoo.com/Recreation___Sports/Automotive/Recreational_Vehicles/)
Yahoo Outdoor related 'clubs' are listed at: (http://dir.clubs.yahoo.com/Recreation___Sports/Outdoors/)
Thought I'd do a little section on ideas and activities that will help you make your club a better one. As I get these wild ideas or see others with really good ideas I'll try to put them here for you.
1. Most clubs have a 'camping schedule' that they work out at the end of the camping season for the next camping season. Have someone in your group send an email (or a letter if email address is not available) to the local Chamber of Commerce, Division of Tourism, etc. for the area you will be attending. This is virtually a no cost effort. What you do is request several copies of their tourist information packets be sent to your group. I use a generic email that simply states that I am a member of a Coachmen RV/Camping group that will be in their area during the camping season and I would like 10 copies of their tourist information packet to be sent me.
I then hand out the packets to those at the current campout that are going to the area for the next campout. That gives the people a chance to look over what is available to see and do in the area we are going.
Ever waste a whole Saturday morning when you could have taken the family out and seen the area... but didn't know what to do? This method doesn't put any pressure on people to participate in a group tour but it does let the club members that want to stay back do so and the ones that want to see something also do their thing.
2. At camp meetings, which we usually hold during a campout, have a period for someone to be designated to 'show and tell'. Many times campers have new products, methods, or perhaps written information that can be shared. The benefits of the new product for the camper can be addressed. The book, pamphlet, or other information source can be identified to campers that didn't know it was in existence and all can be better informed.
There are many reasons to pass on your expertise to the others so that all may benefit! It'll make your fellow campers more informed and better able to deal with camping methods, equipment and emergencies.
3. Suggest a campout that is 'primitive' rather than the more usual full service campouts that we have in our club. It could be a fun thing for folks to go back a bit and camp out.
4. Here's a novel idea... have a safety meeting at least once a year... that is to say include safety in your discussions. It might save someone's life and property some day.
We joined the Coachmen Caravan (Local Chapter 191, Missouri Member 2251) and participated in their Chapter 191 (KC Coachmen) campouts. We also participated in Chapter 121 (Roddy's Rowdys) campouts. Both clubs are sponsored by I-35 RV (now defunct). The new sponsor is All Seasons RV in Blue Springs, MO. Effective August, 2000 we resigned from Chapter 191 and became a Member At Large (MAL). That kept us as a member of the International Coachmen Caravan but did not effectively do anything else for us and it would appear that there was little that we could do for them. Effective September, 2001 Carol and I did not renew our Coachmen Caravan membership. We have many friends in the Coachmen clubs but it appears that having a membership is not a prerequisite to camping with friends.
We are dropping many of our memberships, magazines, and other such overwhelming trivia. I have found that a lot of them are repetitive and basically worthless.
We have joined FMCA and our membership number is 283480. We have also joined the Good Sam Club for the road service benefits and appropriate discounts. We have Flying J RV Club and Flying J Rewards. We purchased membership at Treasure Lakes in Branson, MO.
Note: We joined Coast to Coast (which we later dropped). We purchased a membership at Lake Paradise, Lone Jack, MO (which we have turned in and are no longer a member). We joined RPI (which we later dropped). These camping memberships did not fulfill our needs in many cases. We met a lot of wonderful people while at the same time I felt like they did not provide what they advertised... and that was excellent camping and/or camping benefits for my family. This may not hold true for you... and you'll have to evaluate your needs. I suggest that you do so before purchasing anything.
---
What to do with all these membership cards...
© 2001 Roy Timberman
All trademarks are property of their respective owners.
www.timberman.com